"What's she doing putting fortune cookies on this little Christmas Tree?!"

Candy Holladay, Life's a Holladay podcast
---
We've got a way to relax you with a spa inspired way to spa up your tree to holiday forest bathe inside. A Kung Fu meets Laura Ashley DIY Fortune Tree to unload you and your guests' worries. Plus a fashion accessory for lounging in Asian British Style.
Stylebuyte
This week's Stylebuyte is our first Etsy shop sale! Bizarrely the item I sold matches the spa that inspired our Good Fortune Tree!
It's always a happy/sad moment when I sell something because I only sell what I love which means I made a connection with the oject. These Asian glam, Zsa Zsa Gabor vibing, new old stock vintage slippers by Daniel Green's line Comfee are a perf example.
Look at that ivory satin embellished with pink blue orange gorgeous asian yet british ivy and flowers so madmen style. They would be right at home as decor in this week's spa the Senspa at Careys Manor.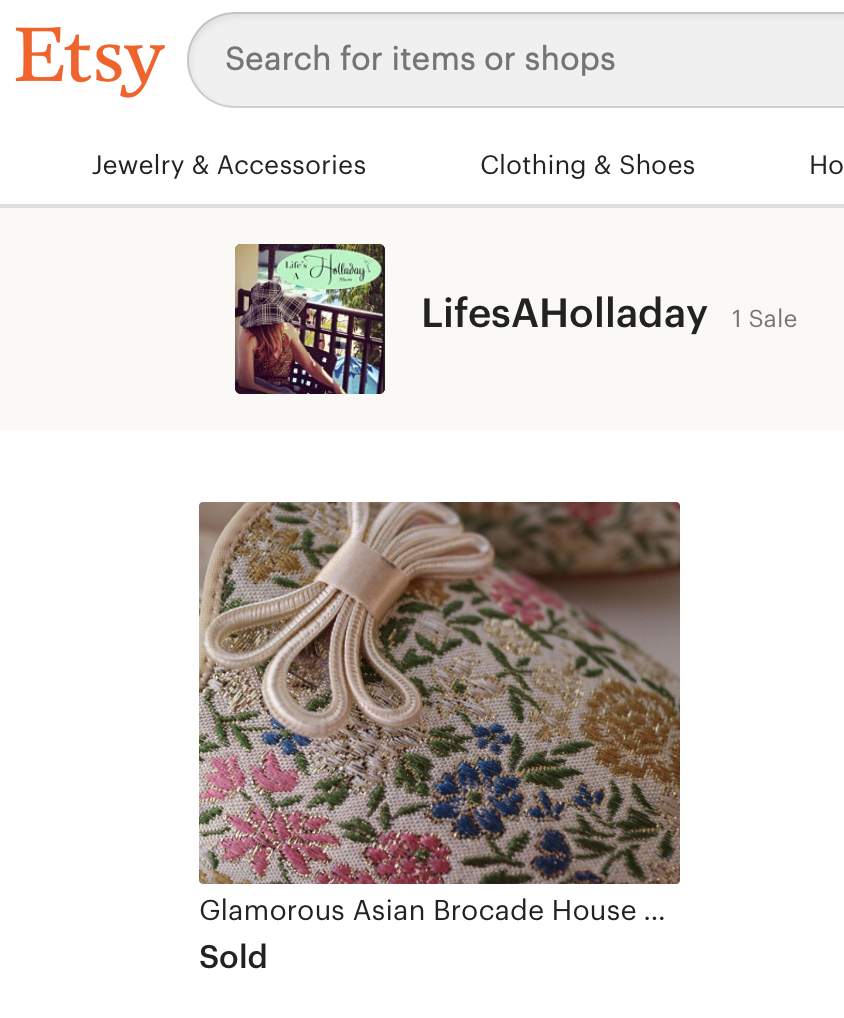 Good Fortune Tree
Yes the Kung Fu meets Laura Ashley style of Careys Manor and SenSpa in the New Forest inspired me to create the fortune tree I share how to make in this week's episode – and I had the aha that Christmas trees are like Holiday Forest Bathing!
Try it! It's a superfun and easy way to relax your house and party guests and yourself – and you can even use your regular tree for a simpler hack if you don't want to buy a small one for this purpose.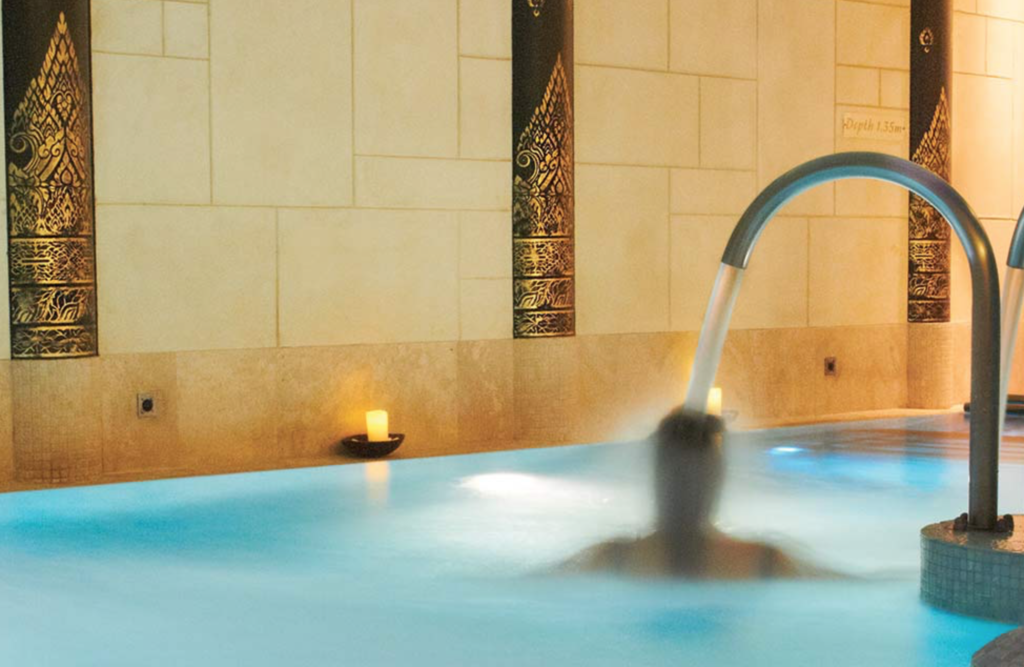 But. . . whether you decide to make a Fortune Tree or not, I hope this episode helps you destress and get rid of some of the frazzled vibes that can happen this time of year. xo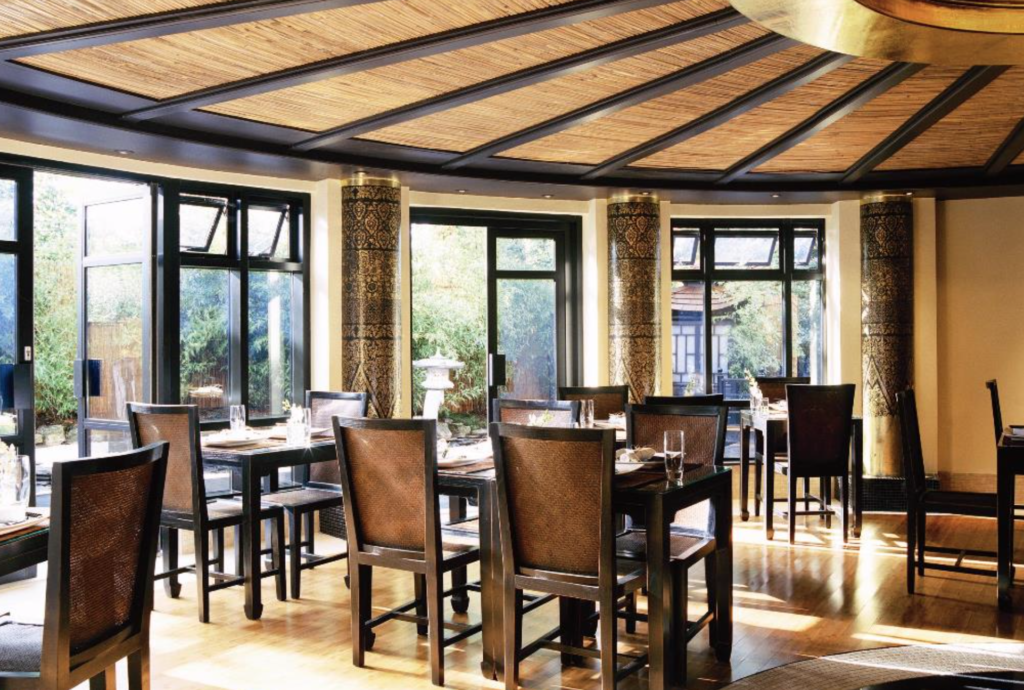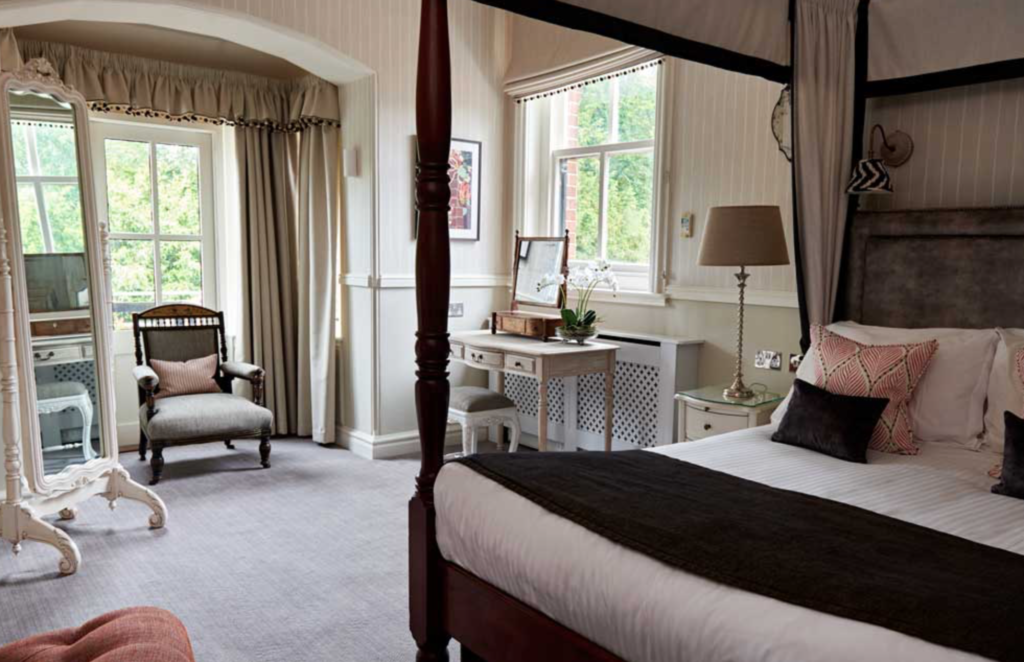 Have y'all heard any of our other UK Festive Spa Escapes? Give yourself a seasonal stress break with us.

Candy
See ya next week where we are going to be recapping our year and decade and share how we plan to attract the best for the next DECADE! Subscribe if you'd like an email when the episode launches.
Know someone who could use a little fun escape? Why not pin it for your friends?
Spa later, Candy