One of the questions I'm asked most often, is how do I treat my mom to spa time? This week I've got a very special show in honor of my Mom, Joyce Ash. Mothers Day is this weekend and this one is very special because Mum passed last year and I was lucky enough to spend her last Mother's Day with her.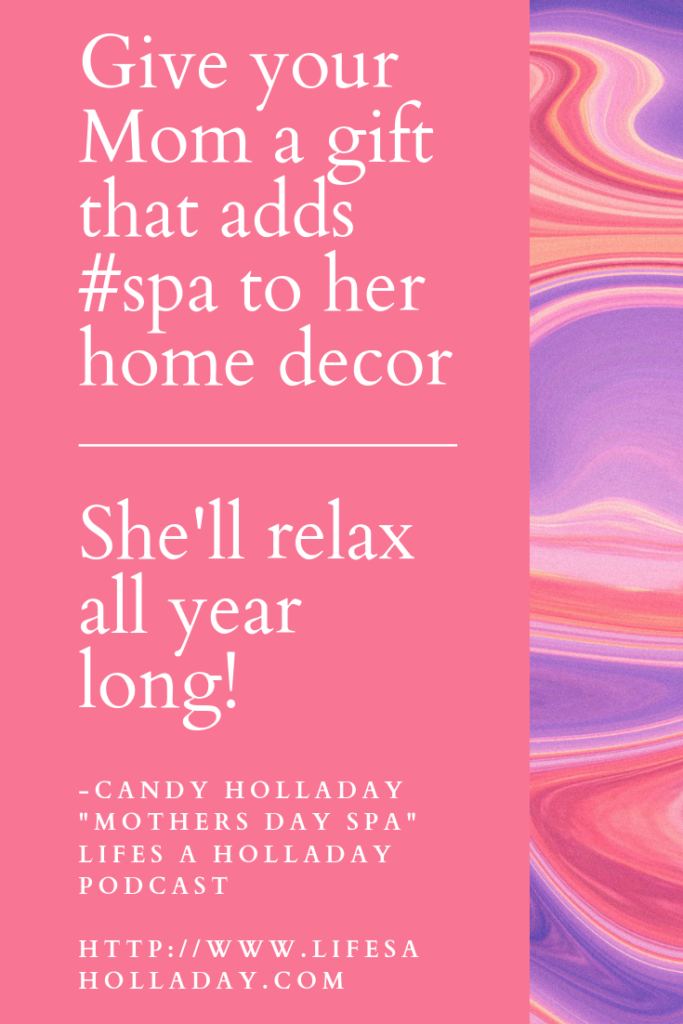 Then I stumbled upon this radio interview where I dished ideas for pampering our Mum's on Mothers Day and any other day and I thought it would be awesome to share with y'all. There's also some last minute gift ideas here. So please relax, enjoy and Happiest of Mothers Day to you all and your Moms and their moms too.
Links:
More Spa Ideas to Pamper Mom (our Issuu magazine)
Listen & Subscribe to Life's A Holladay here
Note: Links may lead to credit for Life's A Holladay Productions to finance future episodes at no cost to y'all.
Show acknowledgements, much appreciation: 
Theme Song:  Happiness courtesy of Private Label Music 
Announcer:  Darren Deans   http://www.darrendeans.com