"Kale's kissin' cousin, Collard Greens impart the same skin benefits, making it perfect for DIY spa treatments for your home Southern Style spa day!"

Candy Holladay, Life's a Holladay podcast
---
Yes, I've got food on my face again! This time it's collard greens out of the The Crock-Pot Brand & honey. Make this super easy facial rinse with me – it's great for cleansing pores plus a bit of moisture! I adapted this from a kale beauty recipe on Bustle link below. Remember you can sub Collards for any of their recipes.
Watch our livestream replays on facebook here. Links to everyone we mentioned in the show below.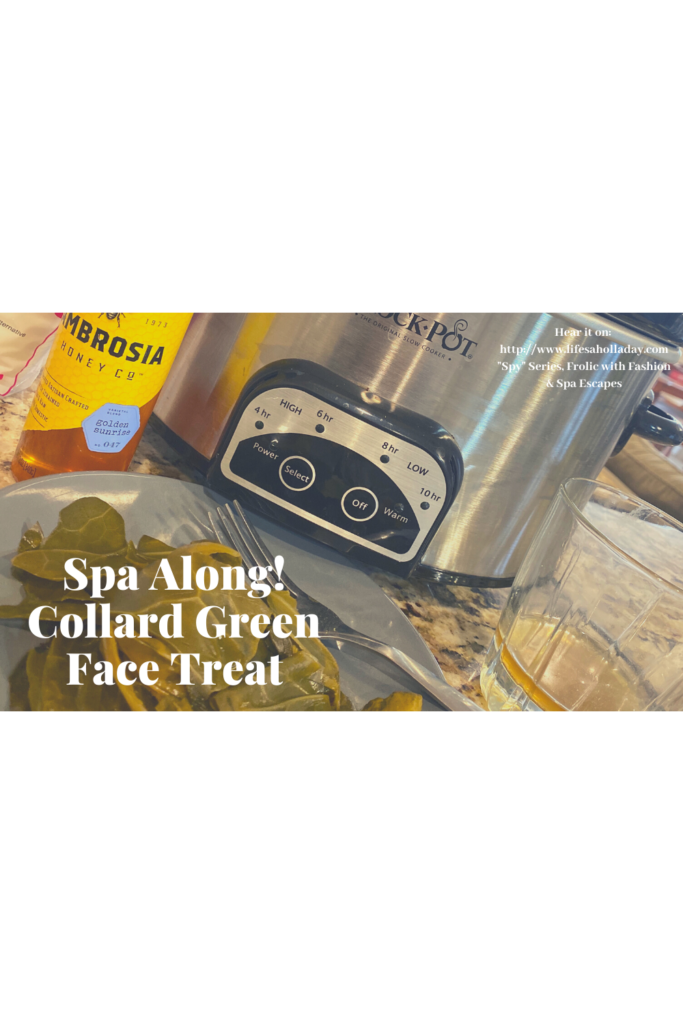 Have y'all heard our Spa Spy Episodes? Health, fashion and pampering treats to keep you your best while #stayinghome

Candy
Don't forget we're launching our Spa at Home class soon and it's free til the end of June. Subscribe if you'd like an email when it launches.
Spa later, Candy
Links:
Pacifica Kale Beauty Products (if you don't want to DIY!)
Subscribe for new episode notifcations & special offers for Life's A Holladay podcast here
Note: Some Links may be affiliates. These help us fund the show and keep Holladay Productions free & impartial at NO COST to y'all. Yay!