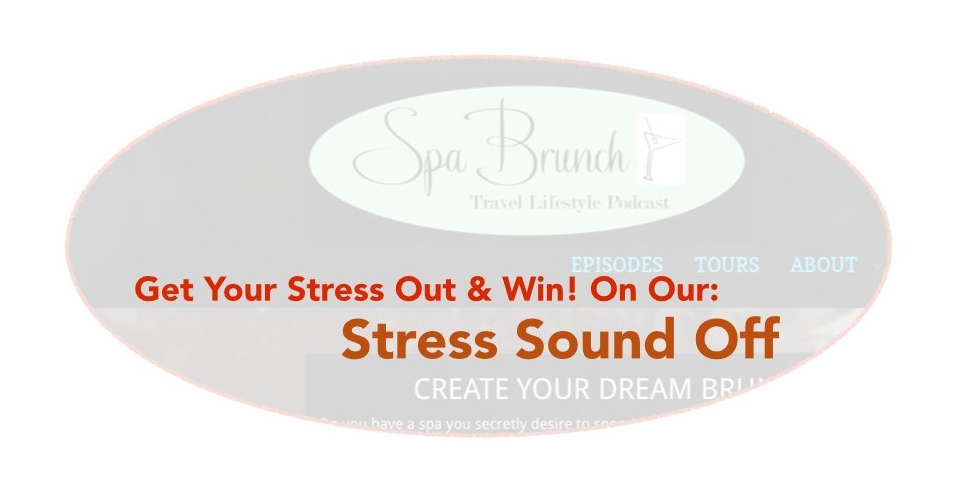 Did you know that simply talking about what's bugging you, can chill you out? If you're having a bad day, week, or just hot and bothered, Spa Brunch invites you to come and vent on The Stress Sound Off.
Let Candy (or record yourself!) broadcast your stress into the universe & away from you. If we use your submission, you're eligible for sweet spa-licious swag!
How to Submit Your Stress:
1. Drop a note on what's stressing you out for Candy to read via a,b, or c:
a. Tweet at @ArtOfTheSpa use #StressSoundOff in your tweet
b. Leave a note on our facebook wall
c. Email it to SpaWithCandy @ SpaBrunch.com       OR
2. Record your own stress message for us to play on the air:
a. Call (650) 68S-PAtv  numeric: (650) 687-7288
b. Wait for the greeting message to end
.
c. Tell us what's weighing you down. Leave your first name and city if you wish (or it's totally ok to be anonymous)
d. Leave your email (it will be private) if you'd like to know if you won.
** Optional: The voice mail system will let you review your recording. If you don't like it, choose the re-record option and give it another go!
We're looking forward to helping you release and relax – as always
Spa Wishes, Candy