Yup, I thrift shopped over 15 cute fashion and jewelry items including Nike, Danskin, Target, Wilson, Natori, Carolee, Ann Taylor Loft, true vintage and my fave #Handmade for $4.25! How did I do it? I just read the signs! Listen to the Story behind the Swag!
And all because I had to have a decadent coffee from Mayfly Coffee on Signal Mountain, TN – there's more than just natural beauty up there – there's a bounty of bargains to boot. Today we visited St. Timothy's Episcopal Church Thrift Shop.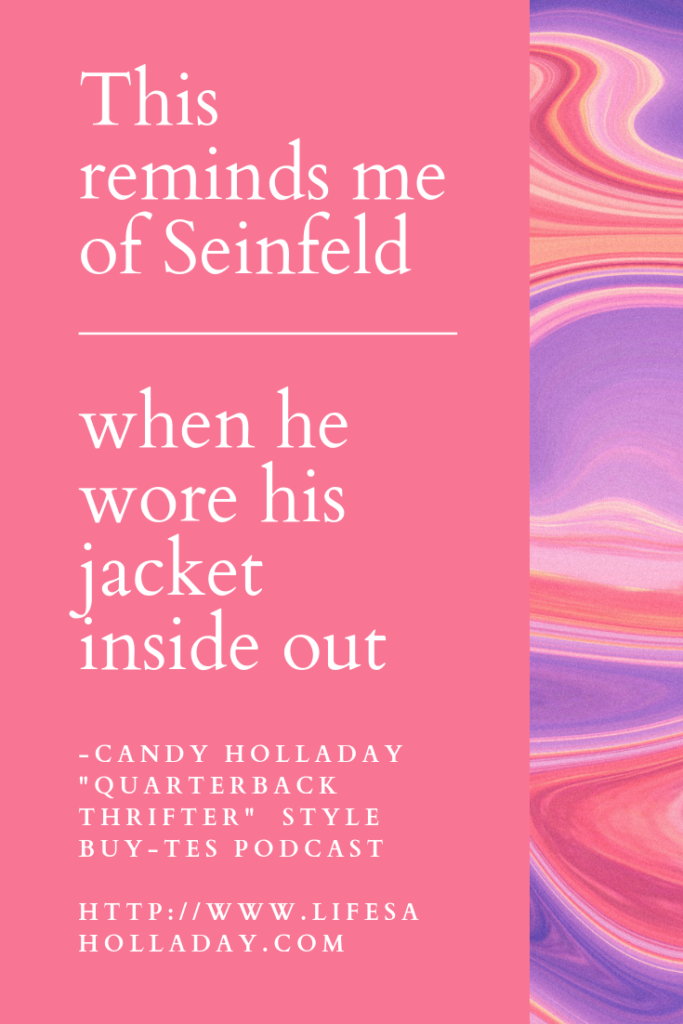 You'll also learn how to style:
a vintage man's blazer
the perfect jacket for a morning spring walk
what to wear under overalls
my fave vintage pearl costume jeweler
a thrifting tip to find looked over fashion
---
---
Links:
More Spa Ideas to Pamper Mom (our Issuu magazine)
Listen & Subscribe to Life's A Holladay here
Note: Links may lead to credit for Life's A Holladay Productions to finance future episodes at no cost to y'all.
---
See you next shopping trip! xoCandy